Become a Sponsor - Sponsorship is important for the viability of any volunteer professional organisation. Sponsorship support for ASIS Victoria Australia Chapter helps the Chapter purchase study materials for study groups, produce advertisements and promotional material, assist with delivering high-calibre events and training. Interested in becoming a sponsor? email info@asisvictoria.org.au for a Sponsorship Package.
Our sponsorship is based upon the level of support through bronze, silver and gold categories.
Current sponsors
Gold sponsors

Davcor Group is a world leading design, manufacturer, and wholesale distribution company specialising in locks, associated hardware, and access control systems. Founded in 1988, Davcor now employs over 70 staff, has established offices and warehouses in Australia, Taiwan, a joint venture in New Zealand, and has developed over 50 product patents. Davcor is also the sole supplier of dormakaba commercial safe locks in the Australian, New Zealand and Pacific Island region.

Davcor are industry leaders in innovation and next generation products. Many of Davcor's products are tested and rated to the highest of standards such as EVVA's 4KS maximum security master key system which is SCEC approved (includes SL3 rated products). As well as that, Davcor is pathing the way in terms of security, accountability and accessibility. EKA CyberLock's fully electronic electro-mechanical master key system provides leading security for Australia's critical infrastructure sectors. SmartLock Digital has developed the first of its kind centralised administration app (Smartlock Digital Assistant) for decentralised safe locks, whilst the LA GARD series safe locks features Electronic Manipulation Defence (EMD) to safeguard against electronic attacks.

Tel: +612 9612 4747 | Davcor Website
Dominance Guardian Services was founded in 1998 and has been providing Crowd Control and Security Guarding services to Melbourne and the surrounding suburbs for over a decade. They are a specialist security company that works predominantly in the hospitality, entertainment industry and in retail loss prevention. They create tailored solutions to meet our clients' security needs, whether small or complex.

Tel: 03 9555 1595 | Visit the Dominance Guardian Services website
Gunnebo Australia is a provider of security solutions and services for businesses, offering complete protection for assets, people and buildings. The portfolio of offerings includes solutions for entrance control, hostile vehicle protection, ballistic/blast/attack-proof doors, windows & partitions, safes and vaults. Gunnebo Australia also provides a full range of services that help customers manage their security systems and extend the lifecycle of their security products. Gunnebo Australia is well respected in the security industry and is often considered to be the supplier of choice due to the quality of products as well as its deep industry expertise which presents a lower-risk delivery model for customers who operate in high risk, high security environments, such as Government, Defence, data centres, stadiums, mass transit, airports, Councils, Critical Infrastructure, and more. Working closely with people such as security consultants, facility managers, architects, builders, and integrators allows Gunnebo Australia to engage early and provide clients with custom-built solutions.

Tel: 1300 164 448 | Gunnebo Website
Silver sponsors

Established in 1990, Global Public Safety ("GPS") provides expert security and safety services in Australia and abroad. GPS is able to provide situational risk assessments, security and safety training, expert reports, expert evidence and workplace audits.

Our principal staff are recognised experts with qualifications in law, criminology and the social sciences up to doctoral level. We work across most industry sectors and have a reputation for providing high quality services in a timely and effective manner.

Tel: +61 3 9682 6373 | Email: info@gpsafety.com.au | GPS Website

Security Management Professionals offers a security management product that will be built on the foundations of honesty, integrity, credibility, professionalism and mutual respect for our customers, contractors and employees that is enshrined in our motto 'Profit without honour is loss'.

Tel: +61 8676 0669 | Email: eddy@secmanpro.com.au | Security Management Professionals Website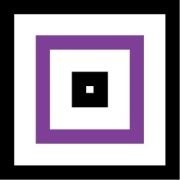 Bronze sponsors
No supporters to show in this category.
Please check back later.