The global standard for professionals in the security industry.

ASIS International is a globally recognised leader advancing security worldwide, promoting excellence and leadership in the security management profession.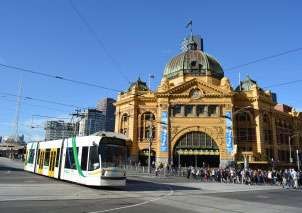 ASIS International
ASIS International is the pre-eminent global organisation for security professionals. Founded in 1955, the organisation currently has in excess of 35,000 members worldwide.
ASIS International is dedicated to increasing the effectiveness and productivity of security professionals by developing educational programs and materials that address broad security interests, such as the ASIS Annual Seminar and Exhibits, as well as specific security topics.
By providing members and the security community with access to a full range of programs and services, including publishing the industry's number one magazine — Security Management — ASIS leads the way for advanced and improved security performance throughout the world.
ASIS Victoria Australia Chapter
Established on 18 June 1975, the ASIS Victoria Australia Chapter is a Not For Profit organisation that was the first Australian Chapter formed, and comprises ASIS International members who primarily operate in Victoria. The Executive Team is elected by the local membership on an annual basis and is responsible for the ongoing development of Victorian members through various educational programs and events.
All Chapter events are offered to members and colleagues with an interest in the security, risk and asset protection environment. Members receive regular information about upcoming events, ASIS Certification, Re-certification and networking opportunities.
The ASIS Victoria Australia website has won ASIS International's Chapter Website of the Year Award in 2015 and 2017. In 2018 the Chapter won the prestigious ASIS International Chapter of the Year Award and in 2019 received an Honourable Mention again for its Website.